Speak English Fluently, here are a few easy practices.
English today,
Have you ever wondered how good and fluent are we when we speak our native language? It is just about how we communicate with our friends on an everyday basis. Likewise, other languages are also about practice and understanding how to ace them.
Mastering spoken English has changed into what seems to be an enormous challenge, but it is not. English fluency is simple to achieve; all it takes is commitment and consistency.
No, No don't get me wrong, this blog is not about the IELTS tests or any basic English class.
"English is a very funny language" we all know that. To learn more, https://mythgyaan.com/facts-about-english-language/
In this article, here are some best practices on how to speak English fluently.
Read Books
You've probably heard this advice from a number of influential people. "A reader lives a thousand lives before he dies…The man who never reads lives only once,"

George R. R. Martin.
Books often provide summaries and life advice from well-known and accomplished individuals. The lessons and teachings of the author's whole life are included in only one book.
You should also read aloud from a book as you are reading it. This will help you pronounce words more clearly and will increase your confidence when speaking in English.
This is a proven technique that I have tried, and trust me this helps a lot.
Movies and singing

My personal favorite is this. We all enjoy watching movies and listening to music. Why not utilize this fun as a means of improving our abilities? Grab your phone, launch YouTube, select your favorite song's lyrics, and attempt to sing along. You are now prepared to go.
Now let's talk about pronunciation. Work on it while watching movies. Use the actors' accents to help you learn the language as you watch a movie with English subtitles. While viewing a movie, turn on the English subtitles and mimic the actors' speech patterns. You'll be able to speak and understand English more effectively because of this.
Simply walk up to the mirror and describe the situation to yourself there if you are listening in your original tongue. Your ability to speak more effectively will improve.
Recognize English as English.
Although this advice can seem strange, it is nonetheless useful. anyone for whom English is not their first language. They carry out this action.
At some time in their life, they must have translated English into their mother tongue and comprehended it. I had been struggling with this personally for a while. It's OK if you choose not to, but if you do, please avoid it.
When you seek up a word's definition, you do it in English rather than in your mother tongue.
Mirror Magic
Yes, this advice was really helpful to me. After using this mirror magic for two weeks, I noticed a decrease in my English hesitation. If you utilize yourself well, this is the best course of action. The confidence and fluency you need will come to you asap.
Self-talk is not just used in front of mirrors. To get good outcomes faster. Like we do, you should speak to yourself in English. For you, this will definitely change the game. (Do it when you are alone otherwise, your mom will think you are crazy and start panicking that her son or daughter has gone crazy and started talking to themselves)
A co-responsible person
A person who trains another person in terms of helping the other person keep a promise.
Everyone has a partner they can trust to keep them on track. If not, then you should start looking for it in your life. Make new friends, relationships, and connections with them on a sincere level. Your accountability partner will arrive shortly.
Here, all you need to do is schedule a time when you and your partner may speak on the phone and discuss how your day was or how things went. Simply engage in conversation on anything. Still, yeah! You must only communicate in English, even if it's in bad English, and that's all.
As you continue to do this, the better your spoken English becomes. Your confidence and fluency will rise as a result.
I use to fight with my mom in English so that I can improve my English when I was a teenager. (That doesn't mean go fight with your mom. I made my mom a partner to speak and communicate in English.
Fluency increases with vocabulary size.
Any language's vocabulary serves as its basis. You must first study or grow better at the vocabulary of the language you intend to learn in order to advance your language abilities.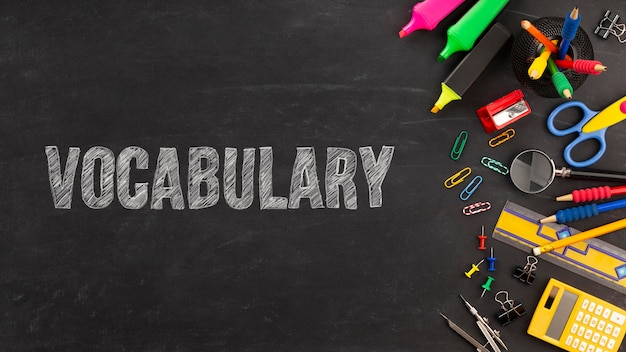 You may do a lot of things to increase your vocabulary, such as reading books, intriguing articles, short tales, etc.
Write down any difficult or unfamiliar terminology as you go through it, then look them up using sentence examples on Google. Most essential, make an effort to apply them in real life so that they can become established in your brain.
When I use to practice there wasn't google, I use to pick those words and find them in my dictionary.
Journaling
You will have some ups and downs during your daily life. Start by jotting down your highs, lows, favorite parts of the day, daily accomplishments, progress made toward your objectives, and any emotions you want to remember.
Since you are writing to yourself, be open and truthful. All writing should be in English. Your ability to think in English will be much improved, as will your ability to generate ideas more quickly when speaking.
Conclusion
In conclusion, You must be committed to improving your English if you've read this far. Many people won't be able to keep up with these tactics and ideas because of their hectic schedules, commitments to their jobs, education, or just because they're too lazy.
You should modify them to meet your needs and schedule, in my opinion. If you're lazy, pick at least three or four of them that interest you, and start practicing them right away without missing or delaying.
Follow these strategies now for at least four weeks, and voila! You'll undoubtedly get the required outcomes.
CONTACT:
Swift Technology Pvt. Ltd.
3rd Floor, IME Complex
Panipokhari, Kathmandu
Nepal: swifttech.com.np
Tel: +977-1-4002555, 4002535, 4002538
Mobile: +977 9802096758
Visit our Website: swifttech.com.np
Follow us on: