SEO, Let's learn about it and How Does SEO Work?
What is SEO and how does it work? This article is all about how marketers use search engine optimization to rank higher and increase traffic.
You may have heard that SEO is crucial if you want to boost website traffic.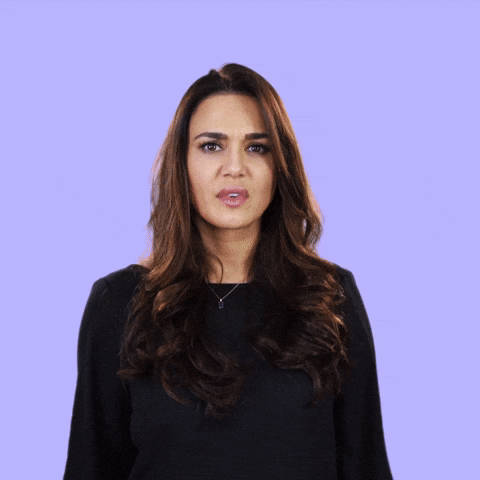 In order to be in this, competitive market, you must be on Google search or any search site. If you want to boost the number of people who visit your shop, pick up the phone, and place online orders. Today we are not talking about how to list yourself online.
Your website's optimization will help you rank higher and convert more searchers into paying clients.
But how does SEO work?
Let's discuss, the techniques used by marketers to make your web search engine friendly.
What is SEO?
A basic understanding of SEO is the aberration of it. i.e Search Engine Optimization.
SEO is the process of making your website appear as high up on Google and in any search engine. For instance, when someone types in [bean bang] (or whatever it is you sell, promote, or talk about) or anything a customer wants and its relevant content appears is known as SEO.
Higher the rank, the higher visibility of your business. And more visible your company is, the more visitors and more sales are likely to attract. Then higher your site ranks.
SEO is not a game for rank, it has got a lot of algorithms that we will discuss later. Part of the reason SEO frustrates so many people is that its algorithm changes continuously.
How does SEO Work?
Search engines such as Google use an algorithm or set of rules to determine what pages to show for any given query. These algorithms have evolved to be extremely complex, and take into account hundreds or even thousands of different ranking factors to determine the rankings of their SERPs. However, there are three core metrics that search engines evaluate to determine the quality of a site and how it should rank:
Links – Links from other websites play a key role in determining the ranking of a site in Google and other search engines. Since website owners are unlikely to link to other sites that are of poor quality. Sites that acquire links from many other sites gain authority (called "PageRank" in Google). In the eyes of search engines, especially if the sites that are linking to them are themselves authoritative.
Content – In addition to looking at links, search engines also analyze the content of a webpage to determine if it would be relevant for any given search query. A large part of SEO is in creating content that is targeted toward the keywords that search engines' users are searching for.
Page structure – The third core component of SEO is page structure. Because webpages are written in HTML. How the HTML code is structured can impact a search engine's ability to evaluate a page. Including relevant keywords in the title, URL, and headers of the page. Making sure that a site is crawlable are actions that site owners can take to improve the SEO of their site.
The search engine optimization process involves optimizing each of these core components of search engine algorithms in order to rank higher in the search results.
Search Engine Optimization Techniques
Understanding how search engines work is only the first step in the process of improving a site's search rankings. Actually improving a site's rank involves leveraging various SEO techniques to optimize the site for search:
Keyword research – Keyword research is often the starting point for SEO and involves looking at what keywords a site is already ranking for, what keywords competitors rank for, and what other keywords potential customers are searching for. Identifying the terms that searchers use in Google search. And other search engines provide direction on what existing content can be optimized and what new content can be created. For Example, Bulk SMS can be our popular keyword.
Content marketing – Once potential keywords are identified, content marketing comes into play. This can be updating existing content or creating brand new pieces of content. Because Google and other search engines place a premium on high-quality content, it's important to research what content is already out there and create a compelling piece of content that provides a positive user experience and has a chance of ranking higher in the search engine results.
Link building – Because links from external websites (called "backlinks" in SEO parlance) are one of the core ranking factors in Google and other major search engines, obtaining high-quality backlinks is one of the main levers that SEO has. This can involve promoting good content, reaching out to other websites and building relationships with webmasters, submitting websites to relevant web directories, and getting the press to attract links from other websites.
On-page optimization – In addition to off-page factors such as links, improving the actual structure of the page can have tremendous benefits for SEO, and is a factor that is entirely in the control of the webmaster. Common on-page optimization techniques include optimizing the URL of the page to incorporate keywords, updating the title tag of the page to use relevant search terms, and using the alt attribute to describe images. Updating a page's meta tags (such as the meta description tag) can also be beneficial. These tags don't have a direct impact on search rankings but can increase the click-through rate from the SERPs.
Site architecture optimization – External links are not the only thing that matters for SEO, internal links (the links within one's own website) play a large role in SEO as well. Thus a search engine optimizer improves a site's SEO by making sure key pages are linked to and that relevant anchor text is used in those links to help improve a page's relevance for specific terms. Creating an XML sitemap can also be a good way for larger pages to help search engines. Discover and crawl all of the site's pages.
Semantic markup – Another SEO strategy that SEO experts utilize is optimizing a website's semantic markup. Semantic markup (such as Schema.org) is used to describe the meaning behind the content on a page. Such as helping to identify who the author of a piece of content is or the topic and type of content on a page. Using semantic markup can help with getting rich snippets displayed on the search results page, such as extra text, review stars, and even images. Rich snippets in the SERPs don't have an impact on search rankings but can improve CTR from search, resulting in an increase in organic traffic.
The most important factors.
There aren't single SEO criteria that are superior to all others. Every algorithm keeps on changing and we can't be even sure this one can be the right strategy. The factors that help SEO rank better. Although it may be frustrating.
Do links needed? Of course, but they must make sense.
Do you need links to rank well? Possibly, but not always.
Is content length important? Yes, but a long, terrible post won't beat out a short, fantastic post.
Although I could go on, I believe you get the idea.
How Long Does It Take To Work?
It depends, unfortunately. (Sorry!)
Only Google is aware of the precise workings of its algorithm. They publish updates, and a few lists of the most important ranking elements are available. The fact is that SEO takes as long as it takes; depending on your plan, this might be weeks or even months.
Top SEO tools
As a fairly technical discipline, there are many tools and software that SEO relies on to help with optimizing websites.
Google Search Console – Google Search Console (formerly known as "Google Webmaster Tools") is a free tool provided by Google, and is a standard tool in the SEO's toolkit. GSC provides rankings and traffic reports for top keywords and pages and can help identify and fix on-site technical issues.
Google Ads Keyword Planner – Keyword Planner is another free tool provided by Google, as part of their Google Ads product. Since it provides keyword suggestions and keyword search volume, which can be helpful when doing keyword research.
Backlink analysis tools – There are a number of link analysis tools out there, the two primary ones being AHREFs and Majestic. Backlink analysis tools allow users to analyze which websites are linking to their own website.
SEO platforms – There are many different SEO platforms that bring together many of the tools that SEO needs to optimize sites. Some of the most popular include Moz, BrightEdge, Searchmetrics, and Linkdex. These platforms track keyword rankings. Help with keyword research, identify on-page and off-page SEO opportunities, and many other tasks related to SEO.
Social media – Most social media sites don't have a direct impact on SEO, but they can be a good tool for networking with other webmasters and building relationships that can lead to link-building and guest posting opportunities.
CONTACT:
Swift Technology Pvt. Ltd.
3rd Floor, IME Complex
Panipokhari, Kathmandu
Nepal: swifttech.com.np
Tel: +977-1-4002555, 4002535, 4002538
Mobile: +977 9802096758
Visit our Website: swifttech.com.np
Follow us on: